About Us
The Our Civic Space website is an initiative of the Here To Stay programme, funded by Erasmus+. The Here To Stay programme consists of five partners from four different countries (The Netherlands, Romania, Czech Republic and Hungary). Here you will find information about all the partner organisations and how to contact them. Don't hesitate to contact us, we are always looking for new collaborations!
ISA is a Dutch based NGO that aims to create an impact for youth in relation to gender equality, economic empowerment and safety and security. The organisation listens to young people's needs by following a Positive Youth Development approach where youth is understood to embody potential and to being agents of change. ISA believes that the youth in underprivileged areas already have what it takes to be the change their worlds need. They just need encouragement and a push in the right direction. That all happens on the sports field, where dedication + motivation = success. During a football match, a game of basketball or a frisbee toss, coaches help youth discover what they can achieve. ISA trains coaches and youth to discover and hone their talents. Where actions speak louder than words, a transformation is made on the sports field and beyond.
Contact person: Thomas Staats – t.staats@isa-youth.org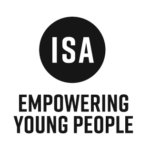 International Child Development Initiatives (ICDI) is a knowledge organisation in the psychosocial development of children and young people growing up in difficult circumstances. ICDI believes in the power of children and young people, supporting their rights and addressing the underlying causes of the problems they face. ICDI aims to improve policies and practices by building the skills of children, mothers, fathers, families, communities, local organizations, and authorities. ICDI also works with and for bigger international children's rights organisations, supporting knowledge transfer through training, research, and advice. From Nepal to Nicaragua, and from Kiev to Katwijk, ICDI's dream is 'a happy life for all children'. Serious and sincere, academic and practical, small and with major impact, ICDI has been promoting psychosocial well-being of children and young people for more than twenty five years.
Contact person: Sarah de Vos – sarah@icdi.nl

Timis County Youth Foundation (FITT) is an umbrella organisation for youth NGOs in the West part of Romania. With 33 Youth NGO members and 26 years of experience, FITT is the most important and old youth NGO in this part of the country. Programmes and activities implemented by FITT range from social programmes for disadvantaged young people to cultural programmes, active citizenship and policy development (local and national level). FITT, in itself, is a model of democratic behavior, being administrated by a General Assembly made of the youth NGOs in Timis County and a board consisting of 13 young people.
Contact person: Yolanda Florescu – yolanda.florescu@fitt.ro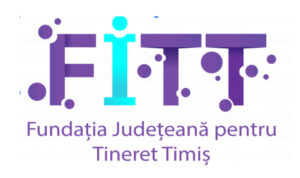 INEX – Association for Voluntary Activities works in the field of international volunteering and intercultural education. INEX´s vision is to live in a society where people respect each other and are responsible towards their surrounding world. We believe that volunteering and cooperation at local and global level is the way for mutual understanding and cooperation. We create opportunities for active participation in the society, to gain knowledge and experiences. To achieve the above mentioned, we offer short term volunteering programs abroad as well as in the Czech Republic (the so called workcamps) and organise national and international trainings dedicated to leadership and critical thinking. In additon, through the project Football for Development we bring youth from different social groups together and spread the idea of fair play and respect on and off the football pitch. INEX works in the field for 30 years and the Football for Development project has been running for 15 years already.
Contact person: Ansley Hofmann – ansley@fotbal.je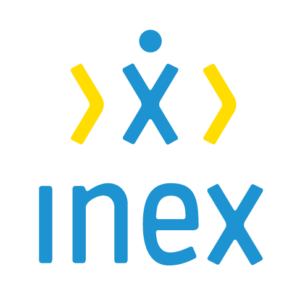 The Oltalom Sport Association (OSA) supports the needs of disadvantaged, socially abandoned, vulnerable, endangered people in Hungary. OSA's goal is to use sport as a tool to increase self-esteem and promote a healthy lifestyle to people from disadvantaged backgrounds. Playing football with teams of other social groups enhances social integration of the target group. OSA provides regular football training sessions and equipment for homeless people, migrants, refugees and disadvantaged youth and children. OSA tries to help youngsters get back into education (to finish their secondary education or even move towards higher education). To achieve this, social workers provide individualised support and counselling to participants. One of the main purposes of OSA is to reach youngsters through sport.
Contact person: Gyuri Molnar – gyurimolnar972@gmail.com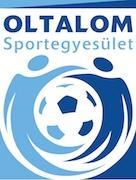 This website has been created with support from the European Commission. This website reflects the views only of the authors, and the Commission cannot be held responsible for any use which may be made of the information contained therein.